Welcome to team Laz-E-Boy!
I had cervical fusion surgery in 1994. I thought I would never ride again after trying to ride a standard bike about a year later and couldn't due to neck pain. Not to speak of CTS and saddle sores. I saw an Actionbent on ebay and went to their website and ordered my Road Runner (sold):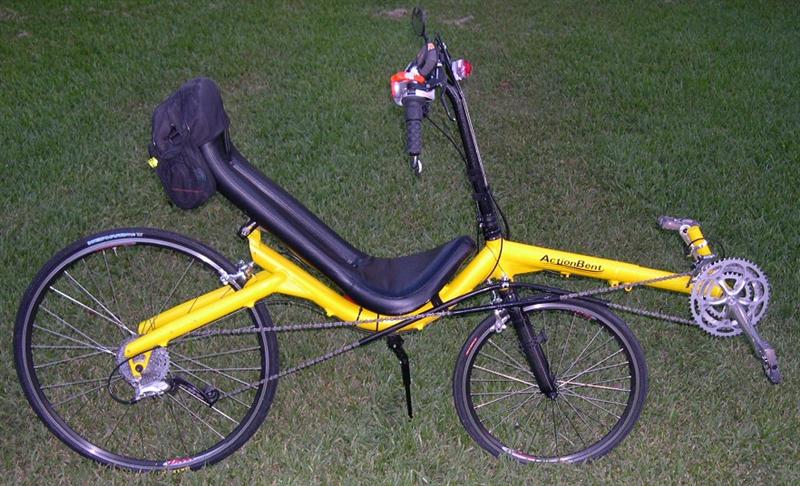 I've been riding on and off since I got the AB about five years ago. This summer I decided to get a new bike and start riding more. I ordered a new Bacchetta Strada. I really like it a lot. I'm currently stumbling down the upgrade path. I put Sram Trigger shifters in place of the twist shifters and I have a set of Rotor Q-rings on the way. I'm riding over a hundred miles a week and feeling better and weighing less all the time!